…and so it begins!
…and so it begins!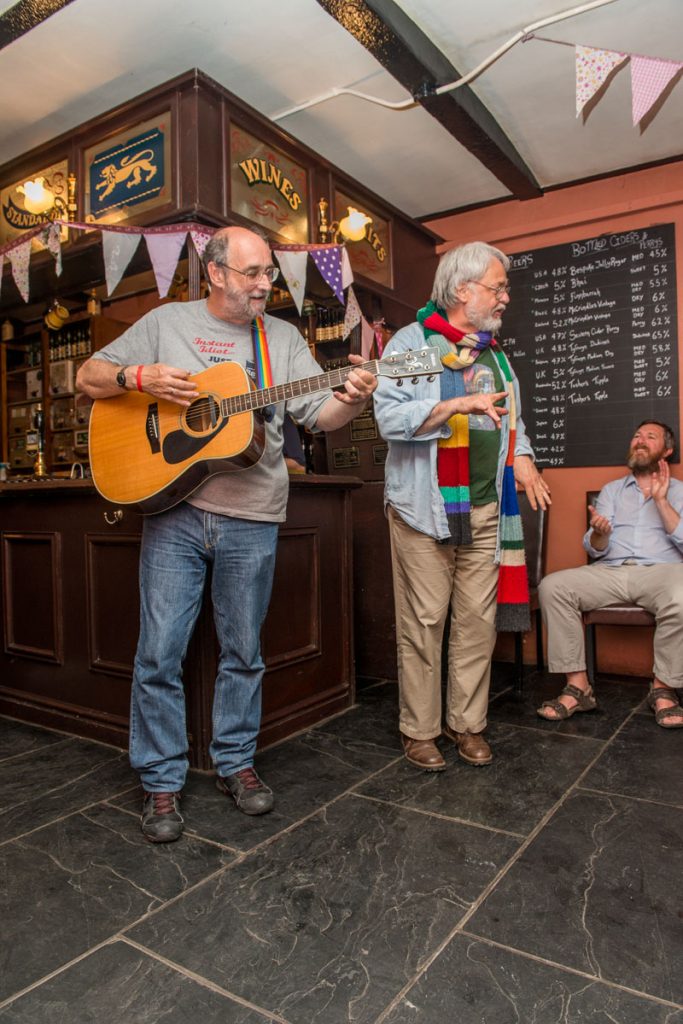 The Mitcheldean Fete & Folk Festival 2017 has started with its usual Friday night entertainment at the Brewery Tap, but this year has seen a new twist with a Beer Festival (the biggest ever in the Forest of Dean according to the organisers) taking place at the Brewery's HQ in the MEWs. The large festival marquee played host to an Open Mic stage with an acoustic session taking place inside the Brewery Tap which has been transformed into a Cider House for the duration of the Festival.
Saturday's events include the traditional Fete which is getting bigger every year, as well as the showcase concert in the Church and live music in the Beer Festival Marquee. Get the full line-up by downloading a copy of this year's programme.
Join us on Sunday for the traditional Folk Walk combining a countryside walk with several pubs and some great traditional songs.