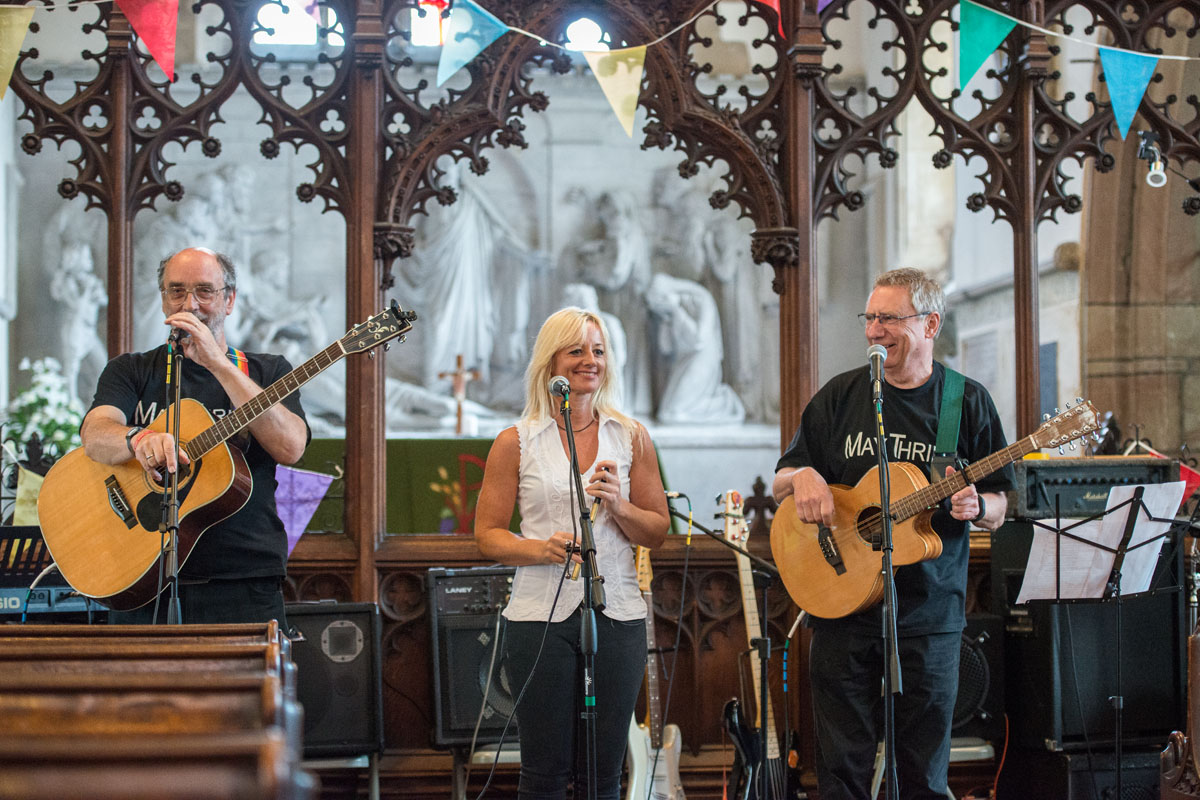 2017 Programme available to download below for reference. 2018 Programme is in the planning stages and will be available in due course.
Friday 14th July
Open Mic evening at Beer Festival Marquee  — come and sample local ales and beers from farther afield in the festival marquee or a selection of ciders inside the Brewery Tap whilst enjoying the local folk scene. 7:30pm – 11:00pm
New for 2017 , the Beer Festival has a weekend admission charge of £5 which includes a souvenir glass and your first drink
Saturday 15th July
Festival Showcase Concert in Mitcheldean Parish Church. 12:00pm – 9:00pm
Morris Dancing, various locations. 10:30am – 4:00pm
Poetry (including Young Poets' Competition) at the Library. 1:00pm – 4:15pm
Fete and dog show, Community Centre and Fields. 12:00pm – 4:00pm
Busking, various locations. 10:30am – 4:00pm
Refreshments, information and stalls, Parish Church and High Street. All day.
Barn Dance — free admission with bucket collection — Community Centre

Family Ceilidh 5:00pm – 7:00pm (all young performers welcome)
Main session 7:30pm – 11:00pm (all musicians welcome)

Beer Festival — at the Brewery Tap — all weekend (admission charge)

Showcase Concert from 4:45pm – 10:45pm in the Festival marquee

Music and Singers, upstairs at The White Horse. 8:00pm – 11:00pm
Many other activities around Mitcheldean
Sunday 16th July
Join the gang at The White Horse for the Folk Walk across the fields to Longhope (approx 7 miles), stopping for drinks and songs at various points along the way. The walk is dog-friendly (although some venues may require them to stay outside), and is fine for all ages provided you can get over a stile or ten!
File Download
Advance Programme, formatted to be printed on A4 paper and folded in half to create an A5 booklet. The file is in .pdf format. If you do not already have software on your computer which will open this file type, please see the Software Downloads section below.
Software Downloads