An invitation — join us for 2015
An invitation — join us for 2015
Greetings from the Mitcheldean Fete & Folk Festival Committee.
Plans are well underway for the 2015 Mitcheldean Fete & Folk Festival, which is due to take place throughout the third weekend in July (Friday 17th-Sunday 19th July inclusive). Following last year's inaugural event, the 2015 festival is expected to see an increased number of visiting Morris sides from both near and far away. The successful Poetry Recital will be hosted again on Saturday afternoon, and stalls and other events will be held across the town. Musicians and dancers will perform throughout the Saturday in the Showcase Concert, and the evening will see further musical events including a Barn Dance. The festival will be rounded off as usual with the traditional Sunday folk walk.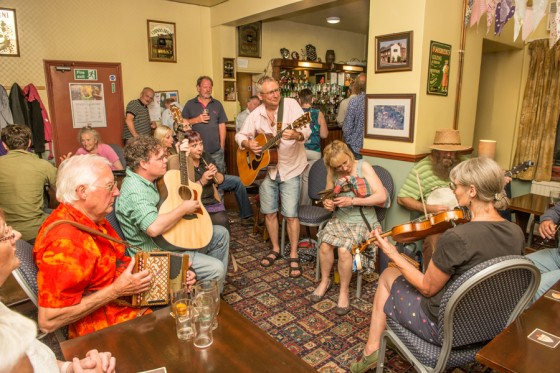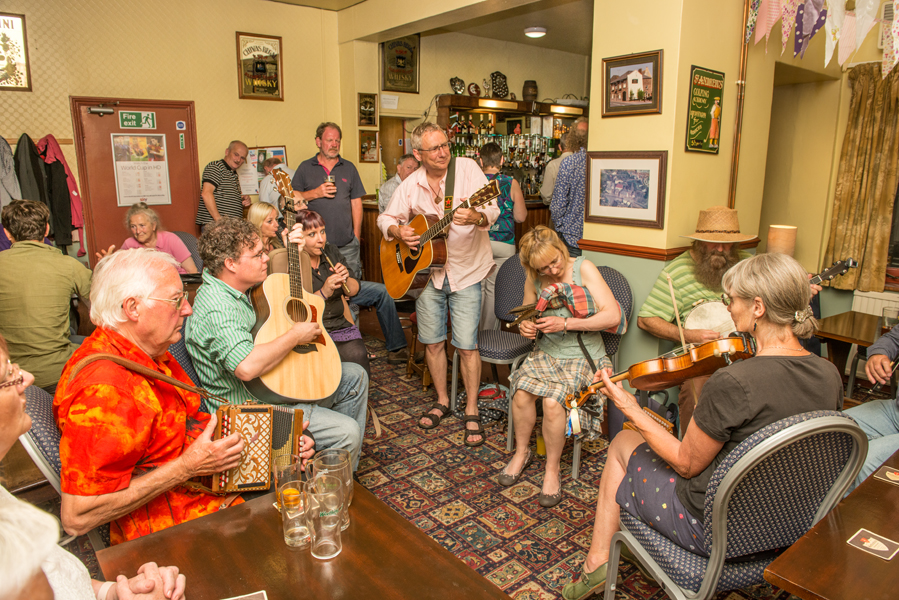 The Showcase Concert on the Saturday is provisionally planned to be held in Mitcheldean Church, which proved to be a successful venue last year both in terms of accommodation for audiences and its good acoustics. We are planning to book acts for slot times of between 10-30 minutes each to perform in slots between approx. 13:00 hours up to at least 21:00 hours and hopefully up to 22:30.
If you are interested in taking part, please fill in the application form, a copy of which can be downloaded from the link at the bottom of this blog post.
Return it either by post or e-mail to:
Clint Mann, Edgehill House, Plump Hill, Mitcheldean GL17 0EY (e-mail: concerts@mitcheldeanfestival.fod.uk)
We cannot guarantee being able to give every applicant a slot but will do our best to accommodate as many of you as possible. The Festival is a free event being run as "not-for-profit" and unfortunately we are not in a position to pay performers or offer expenses, but we can offer publicity through inclusion on the programme and website plus the chance to promote their own music.
In addition we are planning to hold a separate pre-festival concert on Saturday 30th May, provisionally planned for The Brewery Tap in Mitcheldean between 19:00 hours up to 22:30. Again, do indicate on the application form if you are interested in this event.
We are also planning to produce and make available for sale (at cost) a CD that will feature music and poetry from acts who took part in the 2014 festival and from those who perform locally in and around the Mitcheldean area. If you are interested in being featured on this CD, please send one track in mp3 format to Clint at the above address (or a CD with the track on it). It will probably be possible to record in a studio any musicians who do not have their own recordings. We should also point out at this stage that the CD will be sold at a low price to act as a publicity vehicle for the festival and contributors will not receive any royalties or remuneration for their contributions (although we hope that the publicity and kudos will make it worthwhile); please also only contribute your original compositions or traditional material that is not subject to copyright.
You can find out more at Mitcheldean Folk Club, which is held at The White Horse in Mitcheldean from 8:00pm onwards on the second Thursday of each month.
Downloads: