Stalls at the Fete
Stalls at the Fete
Due to Government guidelines regarding COVID-19 restrictions, information contained within this page could change at short notice.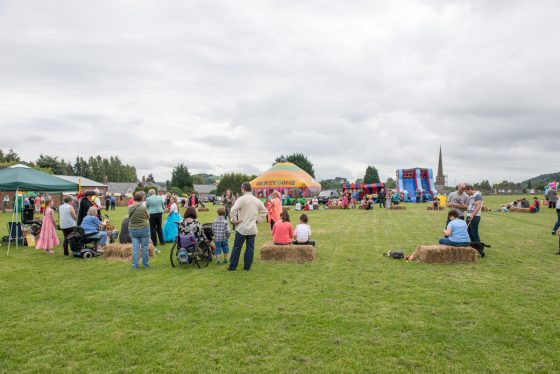 We are in the planning stages for some kind of outdoor event (COVID-19 permitting) on Saturday 17th July 2021. If you would like space for a stall, please contact us by the first Monday in July by sebding an e-mail to stalls@mitcheldeanfestival.fod.uk for more information and to book your place. We expect access to the field will be between 10:00 and 12:30, by which time we ask you to have moved your vehicles to another free car park in the village to allow space for disabled visitors. Clearing up will be after the end of the event at 16:30.
Mitcheldean Parish Council holds public liability insurance subject to a risk assessment of the event. Please would you advise us of any matters relating to your stall — tent guy-ropes, sources of heat etc. — that are potential hazards that we should note in the assessment, together with the necessary precautions.
Some businesses will require their own public liability or product insurance depending on their nature. Please advise us if you have your own insurance in place — if not necessary, put NONE.
If selling alcohol, sellers need to bring copies of their own personal liquor licenses, or offer tastings for free and take orders and payment for bottles to be collected/delivered at a later date. There will be no beer tent at the fete as a matter of policy.
If selling home-made cakes, jams or chutneys, products must clearly display ingredients and date made.