Latest Revision — 12th July 2017
One of the best things about having a Folk Festival Mitcheldean is that the countryside is within walking distance — literally! And what better way to blow away the cobwebs on a summer Sunday than to enjoy a blast of fresh air on the Gloucestershire Way?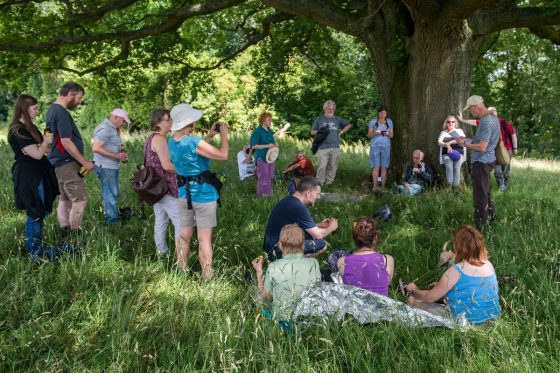 Starting at the White Horse in Mitcheldean at 12 noon we will set off on a circular tour of around seven miles, visiting several establishments with time for refreshments and a few songs. Each pub has its own theme for music and poetry:
First Stop will be the Co-op, Mitcheldean to get sandwiches etc. for lunch, and drinks for under the oak tree
Under our usual oak tree with a view towards the Severn — Animals, Rivers
The Yew Tree, Longhope — Faith and the Forest (lunch stop; bring your own sandwiches)
The Farmer's Boy, Longhope —  Countryside, Farming
The White Horse, Mitcheldean —  Horses, Colours
The Brewery Tap, Mitcheldean — BEER!
We will stop for a buffet lunch at the Yew Tree, and the ice creams at the Farmer's Boy are well worth sampling. The 2014 Folk Walk was immortalised in verse by Clint Mann who composed an epic poem to rival Homer's Iliad.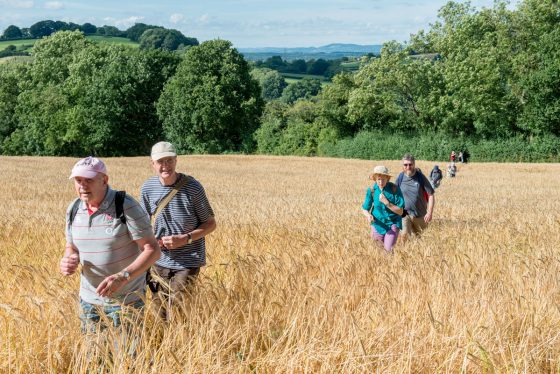 E-mail Andy Scarf or call / text on 07772 053778 before the weekend to book your place (not mandatory, but helpful).