Young Poets and Storytellers
Young Poets and Storytellers
This competition has been spreading its wings for many years, thanks to the efforts of its founder, our good friend John Livesey.  We will be awarding the John Livesey Cup every year in his honour.
He would have been delighted to meet the 2021 winners, as we did recently on Zoom: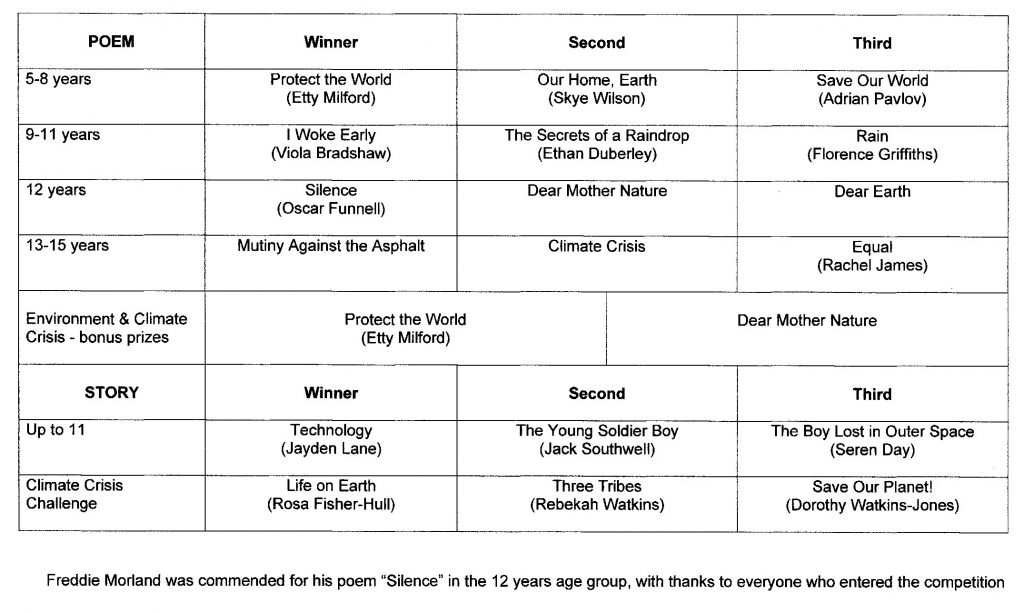 We have been unable to contact four of our winners, as you can see. Please follow these links to those poems, and we would be delighted to hear from the winners to congratulate them:
Please respond to talktous@mitcheldeanfestival.fod.uk, and we look forward to hearing from you! Meanwhile don't forget to enter the competition again this year, with the prize-giving ceremony set for Saturday 16th July.