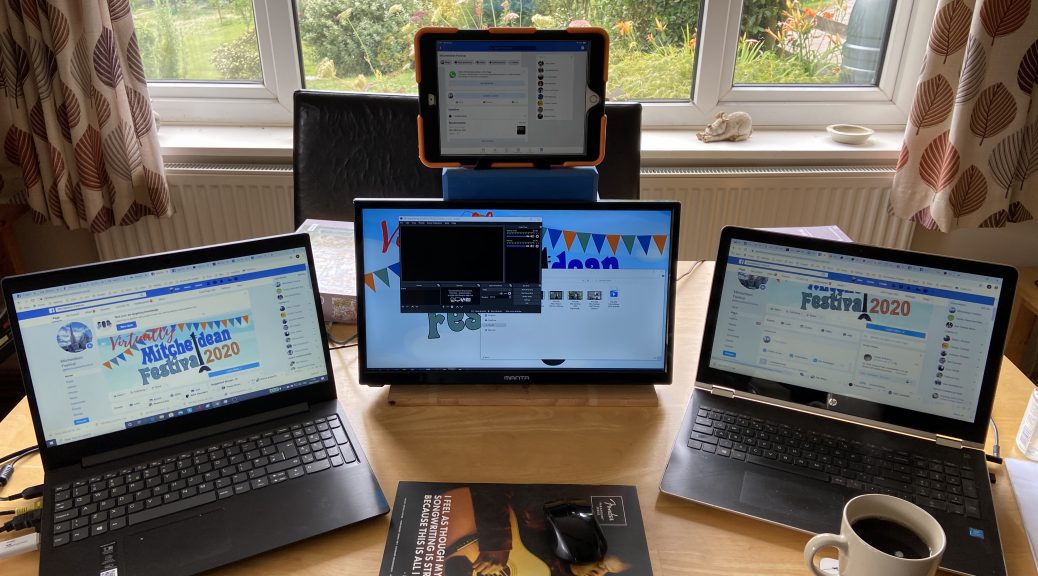 💻 We're working on it…
💻 We're working on it…
Behind the scenes we're working on plans for Mitcheldean Festival 2021.
The Young Poets Competition will be held online again this year and entries are now open.
The music element of the Festival is also being planned — we have a full roster of acts waiting to perform for you, but we don't yet know whether it will be live performances or a virtual/online event.
If we go down the live route we hope to hold two concerts (one on the evening of Friday 16th July and one on the afternoon of Saturday 17th July) and a sing around session on Saturday evening.
If we have to stick to a virtual event there will be a single live-streamed concert on Saturday afternoon/evening on the Mitcheldean Festival Facebook Page followed by a sing around on Zoom from around 9pm.
And, of course, our annual folk walk will take place on Sunday 18th July.
We'll post more news about the direction we're heading in the next few weeks.