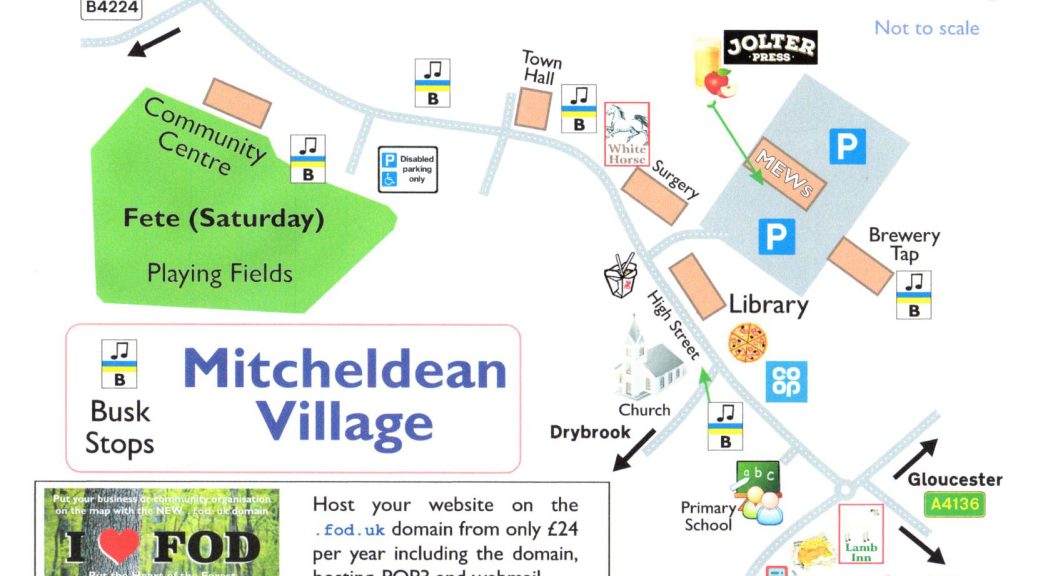 Stay Cool at the Festival
Just a few days until this year's Mitcheldean Festival – but it's going to be very hot!
Free parking behind the Mews off Mitcheldean High Street has been kindly arranged by Vantage Point Business Village (see map). From there it is a short walk to all the Festival venues, including the Fete on the playing fields where there will be a water station for people to refill water bottles – do bring your own bottles, and think about sun hats and sun cream as well! There will also be a First Aid post on the field.
Mitcheldean WI will be providing refreshments in the community centre during the day, starting early with bacon butties! There will also be a wide range of refreshments in the parish church on Saturday, and a bar at the parish church on the Friday evening. Pepper's Perfect Pizzas will be outside the Brewery Tap on Friday evening, and Mitcheldean has a very wide range of great takeaways open over the weekend.
The Met Office has issued a "danger to life" warning for Sunday, as temperatures are expected to reach 29 degrees C, or 84 degrees F in old money. This is already affecting the planned Sunday Folk Walk, as while the chosen route is largely under trees, it is still going to be hot, not least for any walking dogs. A final decision may well be taken outside the White Horse at 12 noon not to risk it. Those of us who have prepared songs to sing on the way may have to settle for performing at a shadier place – for confirmation on the day.
Otherwise the Festival and Fete programmes are going ahead as planned, keep safe and hydrated and enjoy!