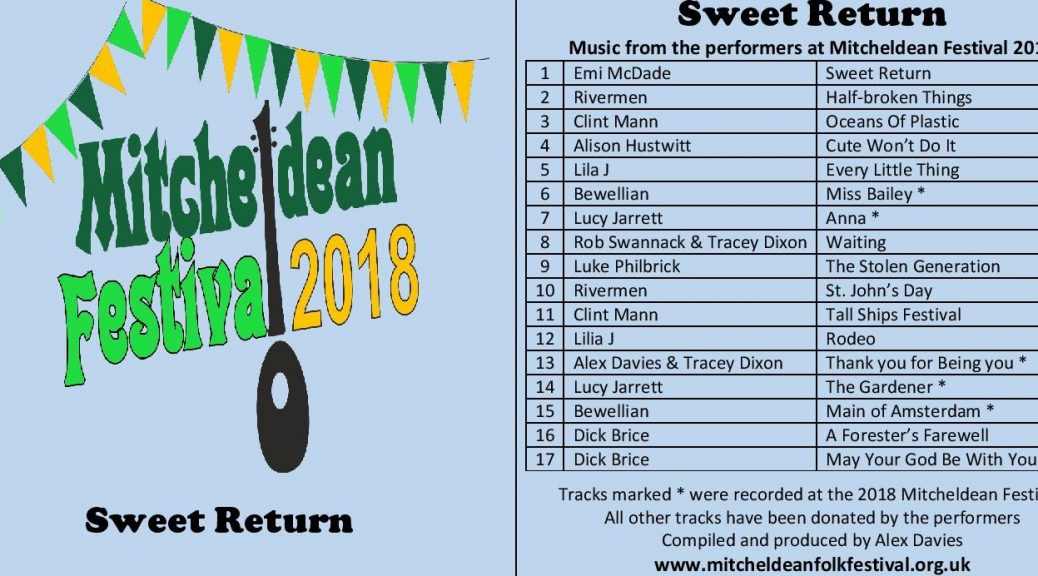 💿 New CD available soon
💿 New CD available soon
Our fourth Mitcheldean Festival performers CD, "Sweet Return" will be available soon featuring songs by performers at our 2018 festival including Emi McDade, Bewellian, Lila J, Lucy Jarrett, Dick Brice and many more.
In a slight departure from previous years the new CD combines live recordings from last year's festival with tracks donated by our performers.
At just £5 with 17 tracks and a running time of over 65 minutes it's an absolute bargain — and all proceeds go to funding future festivals.
Why not pick up a copy at this year's church concerts?