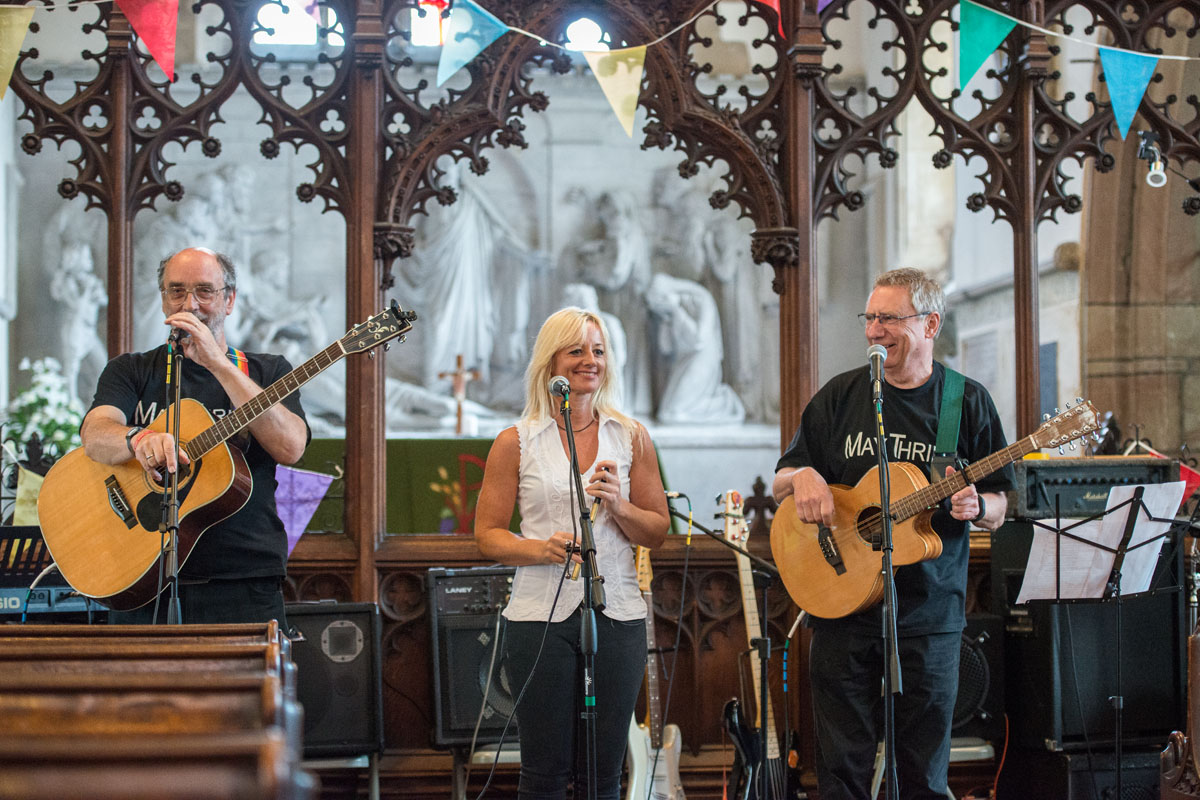 Advance Timetable 20th – 22nd July 2018
Mitcheldean Festival is now in its fifth year, and we are proud to continue to offer a wide range of family fun and entertainment that is free for all to attend and join in!
The July weekend is beginning to look like this:
FRIDAY 20th JULY             
Acoustic concert in the parish church
Acoustic session in the Brewery Tap, with beer festival
SATURDAY 21ST JULY
Fete on the playing field from 11 am to 4 pm
Brewery Tap open from 11 am, with open mic later
Busking and Morris dancing in the village during the day
Poetry and storytelling in the library from 1 – 5 pm
Concert in the parish church from 3 – 9 pm
Family ceilidh in the community centre from 5 – 7 pm
Late night ceilidh in the community centre from 7.30 pm
Live band in the White Horse, singing in the Brewery Tap
SUNDAY 22ND JULY
Folk walk from 12 noon to 6 pm
Afternoon open mic in the White Horse
Beer festival in the Brewery Tap continues from 4 – 9 pm
There will also be a Festival evening on Saturday 16th June, more details to follow.
Mitcheldean's Bespoke Brewery will be running a larger beer festival again but on Spring Bank Holiday weekend, Friday 25th – Sunday 27th May, and there will be more live music throughout.
For further details over the coming months come to the Mitcheldean Folk Club in the White Horse, second Thursday every month, open mic nights at the Brewery Tap the third Saturday of every month, or see the new Festival website at http://www.mitcheldeanfestival.fod.uk/
File Download
Advance Programme, formatted to be printed on A4 paper and folded in half to create an A5 booklet. The file is in .pdf format. If you do not already have software on your computer which will open this file type, please see the Software Downloads section below.
Software Downloads